Employment
Writing Your First Resume If you are worried about writing a resume, or struggling with the task, you're not alone!
High School Resume Template given here is helpful for creating a good high school resume.
Cover Letter In this article I would like to provide a sample of a high school cover letter which would help high school students, particularly juniors and seniors who want to enter the workforce.
College_Resume Template for a college student or recent graduate. Use this college resume template to format and to write your resume
Résumé Writing FAQ Frequently asked questions about resume writing
Master Application Complete and carry with you on your job search
Job Interview Tips An interview gives you the opportunity to showcase your qualifications to an employer, so it pays to be well prepared
Education
Outlined below and some of the important steps needed to prepare for college.
Step 1: Researching Colleges
Step 2: Testing
Step 3: College Applications
Step 4: Financial Aid and Scholarships
For Athletes
For Parents
Here is some extra help for struggling minority high school students looking to go to college. Check out BLU Educational Foundation. BLU has been a response to the growing educational challenges among African American and Latino families with limited income and opportunities in the Inland Empire. Currently, BLU runs several education and human service programs. Included are its College Prep Program, which provides academic advisement and college preparation, financial aid application assistance, mentoring, and parental support, among other services. For more info on BLU contact Dina Walker at dwalker@bluedfoundation.org.
Volunteer
Looking for some reliable and interesting new volunteer opportunities? Well if you aren't volunteering with YAP try volunteering with these other organizations and non-profits.

California Volunteers is the state office that manages programs and initiatives aimed at increasing the number of Californians engaged in service and volunteering.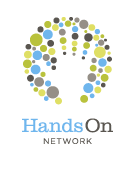 The HandsOn Network has helped YAP gain outstanding volunteers for past events. They are the leading business unit within the Points of Light Institute portfolio and the activating arm. It is the largest volunteer and citizen action network in the nation. HandsOn Network inspires, equips, and mobilizes people to take action.
VolunteerMatch is a very reliable source for volunteerng opportunities and has been a more than useful tool in recruiting volunteers for YAP. VolunteerMatch strengthens communities by making it easier for good people and good causes to connect. The organization offers a variety of online services to support a community of nonprofit, volunteer and business leaders committed to civic engagement. Their popular service welcomes millions of visitors a year and has become the preferred internet recruiting tool for more than 65,000 nonprofit organizations.
Serve.gov is your online resource for not only finding volunteer opportunities in your community, but also creating your own. Use Serve.gov to help you do your part. America's foundation will be built one community at a time – and it starts with you.